Blog
A Short History of American Protest Art
As long as America has existed, art has been used in all forms to challenge the status-quo.
Murals. Drawings. Paintings. Following George Floyd's death in 2020, the world saw him globally immortalized by countless artists who created works dedicated to his memory, and pleading for his killers to be brought to justice. George Floyd has become an icon, both in a personal and artistic sense. 
Colonial America's Protest Art
The act of using art as protest isn't new, though. In America, creative work has been used to protest just about everything from British colonial rule in the 18th century to the civil rights that so many of us still speak up for today. In America's infancy, cartoonists created iconic imagery in protest of the British and painted depictions of George Washington crossing the Delaware and the surrender of Lord Cornwallis at Yorktown to inspire continued pro-American Revolution sentiment.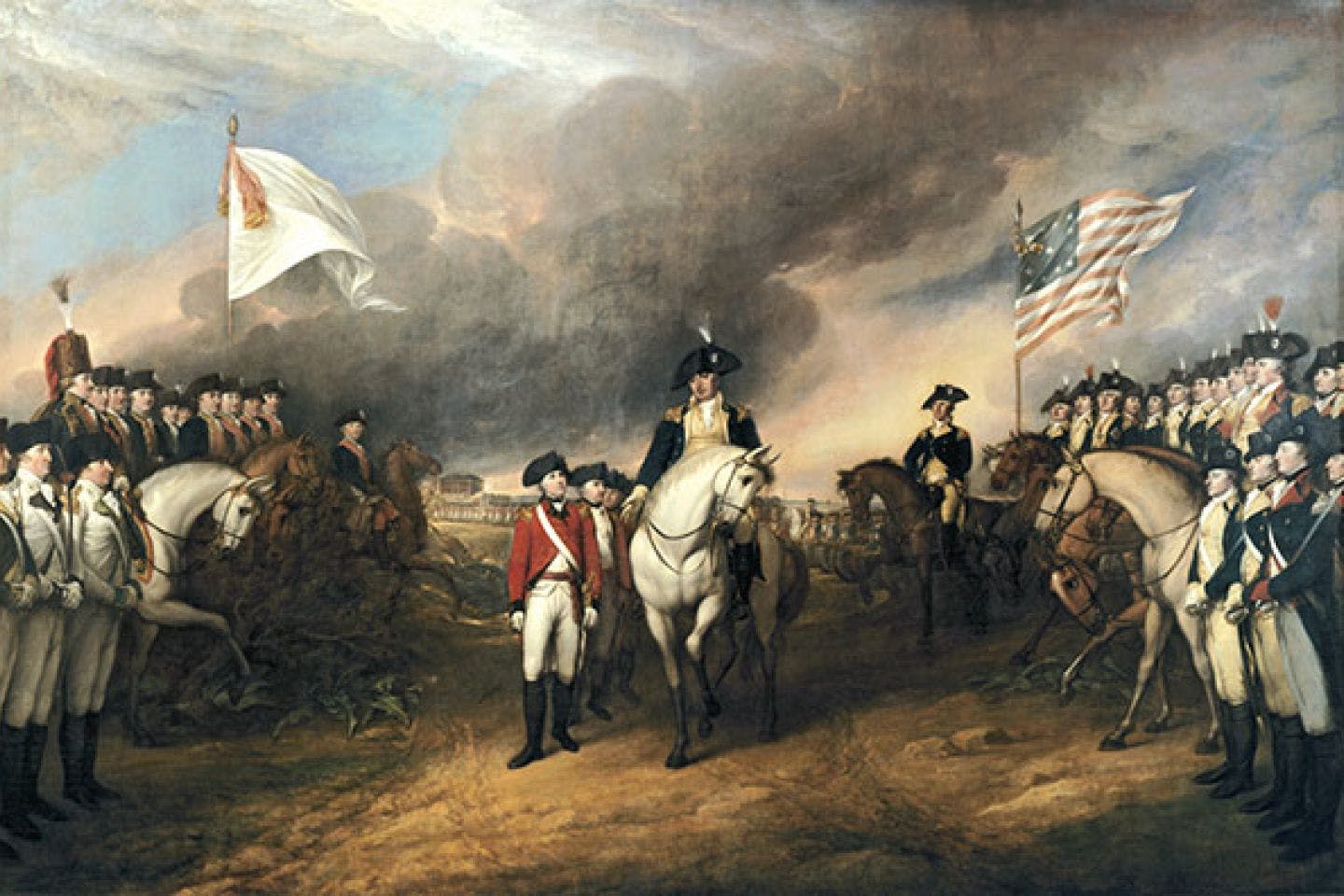 20th Century Protest Art - Suffrage and Civil Rights
After the turn of the 20th century, American art, especially art used in protest exploded. The NAACP flew a black flag with white writing that said "A Man Was Lynched Today," an image that is still shared widely after the killing of African Americans today. 
 The Women's suffrage movement saw both protest and counter-protest art. Political cartoonists depicted suffragettes as monsters and demons who wanted to destroy the idea of femininity. Suffragists used art to depict themselves as they were, working women, feminine women, who felt handicapped by their inability to vote. In fact, Suffragists famous sash and strict Edwardian dress-code were used to signify their femininity, in direct response to anti-suffragist depictions of them.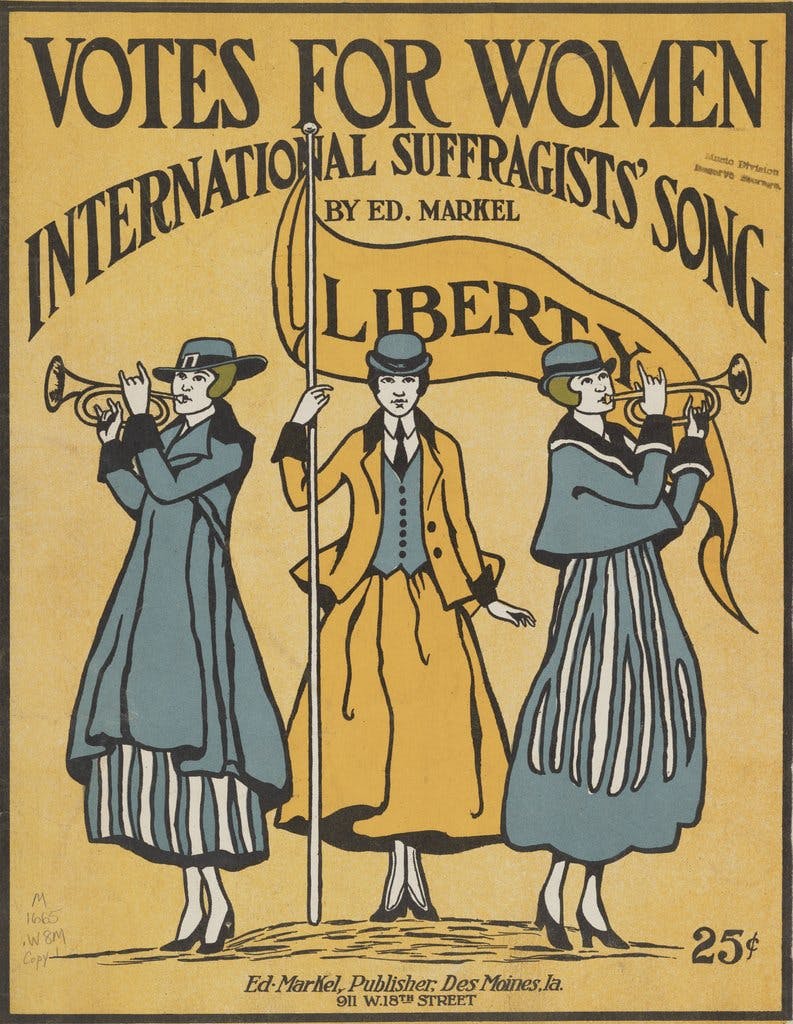 At the same time, the Harlem Renaissance began in New York, giving rise to artists like Jacob Lawrence, Loïs Mailou Jones and countless others. The artwork that came out of Harlem inspired countless others, notably Emory Douglas, the graphic artist behind the Black Panther Party who, in the 60s, through use of his use of clever symbolism, bright colors and bold lines, spoke out about issues the issues facing Black America. His simplistic use of powerful imagery and powerful words has had an undeniable impact on the protest art created today.
Abstract painter Philip Guston responded to the assassination of Martin Luther King, Jr. and ongoing social unrest through a series of painting featuring white hooded KKK figures to confront the racism that so appalled him. His first hooded figure series was developed in the 1930s, but were destroyed by members of the KKK and LAPD officers.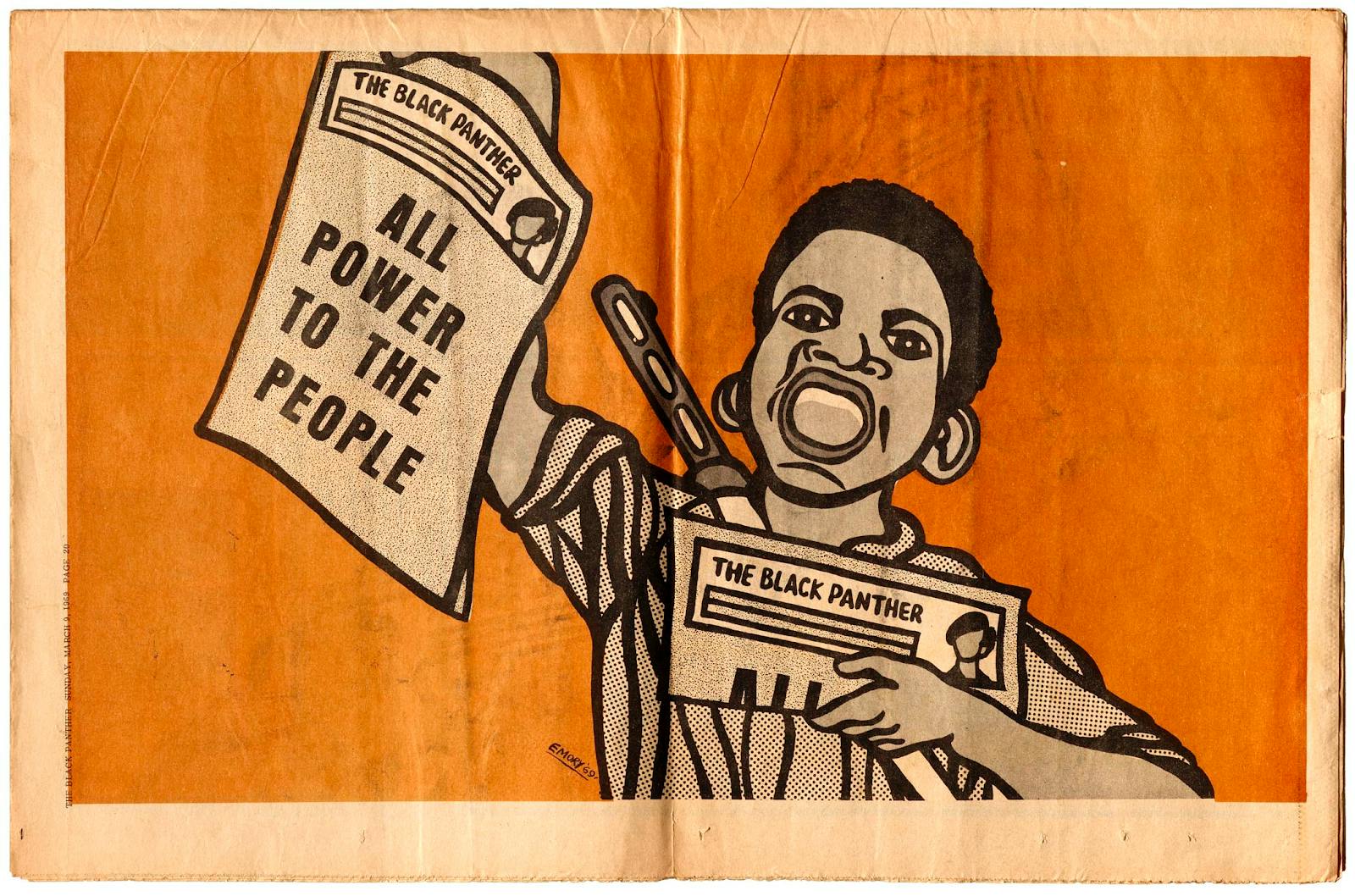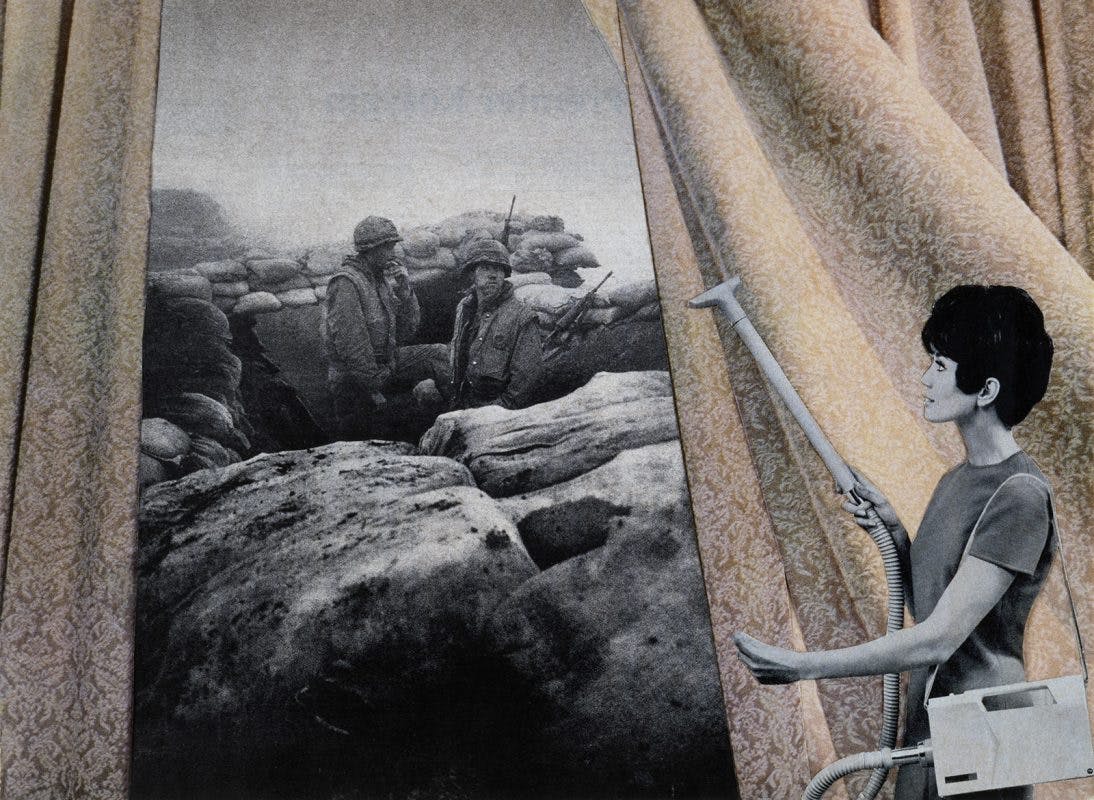 AIDS Awareness Through the Arts
In the 80s, artists like Keith Haring and Donald Moffat used paintings and posters to protest the AIDS pandemic. The AIDS Memorial Quilt shared a powerful visual story of lives lost and communities shattered through hand-sewn textiles.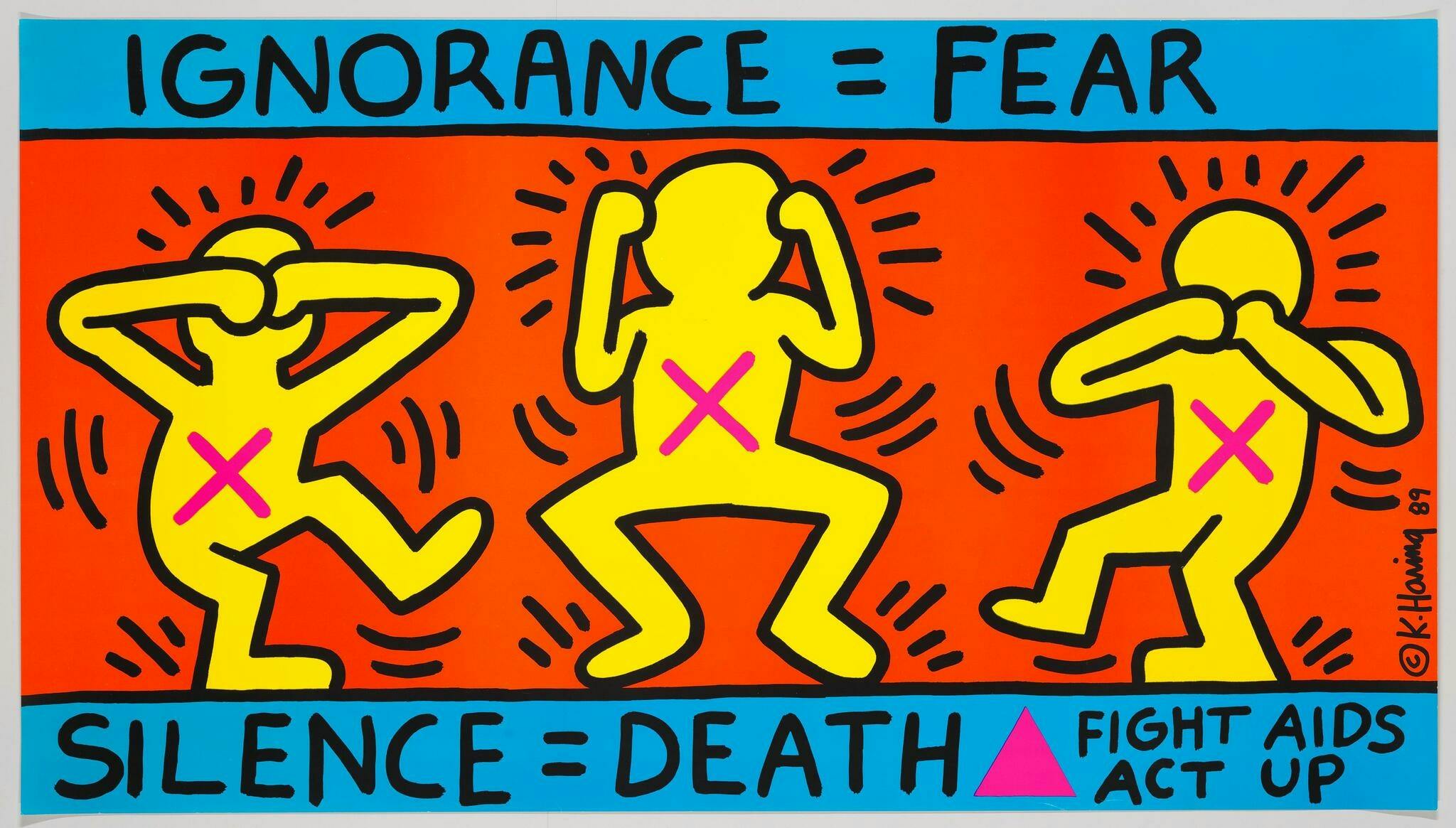 Feminist Art 
The late 60's saw the birth of the Feminist Art Movement. This movement celebrated works of many artists with various artistic backgrounds, and saw many pioneers who used collage, film, and installations to celebrate women's role in society, sexual themes and challenge stereotypes.
Judy Chicago created The Dinner Party in 1979, a collaborative ode to women across the world, praising their work and role in culture and society. Artists Cindy Sherman and Barbara Kruger used photography, film and collages to share their views on identity and representation. The "Guerrilla Girls" also used photo collages of women (usually with their heads replaced with the heads of gorillas) to highlight inequality and discrimination of women in the art world.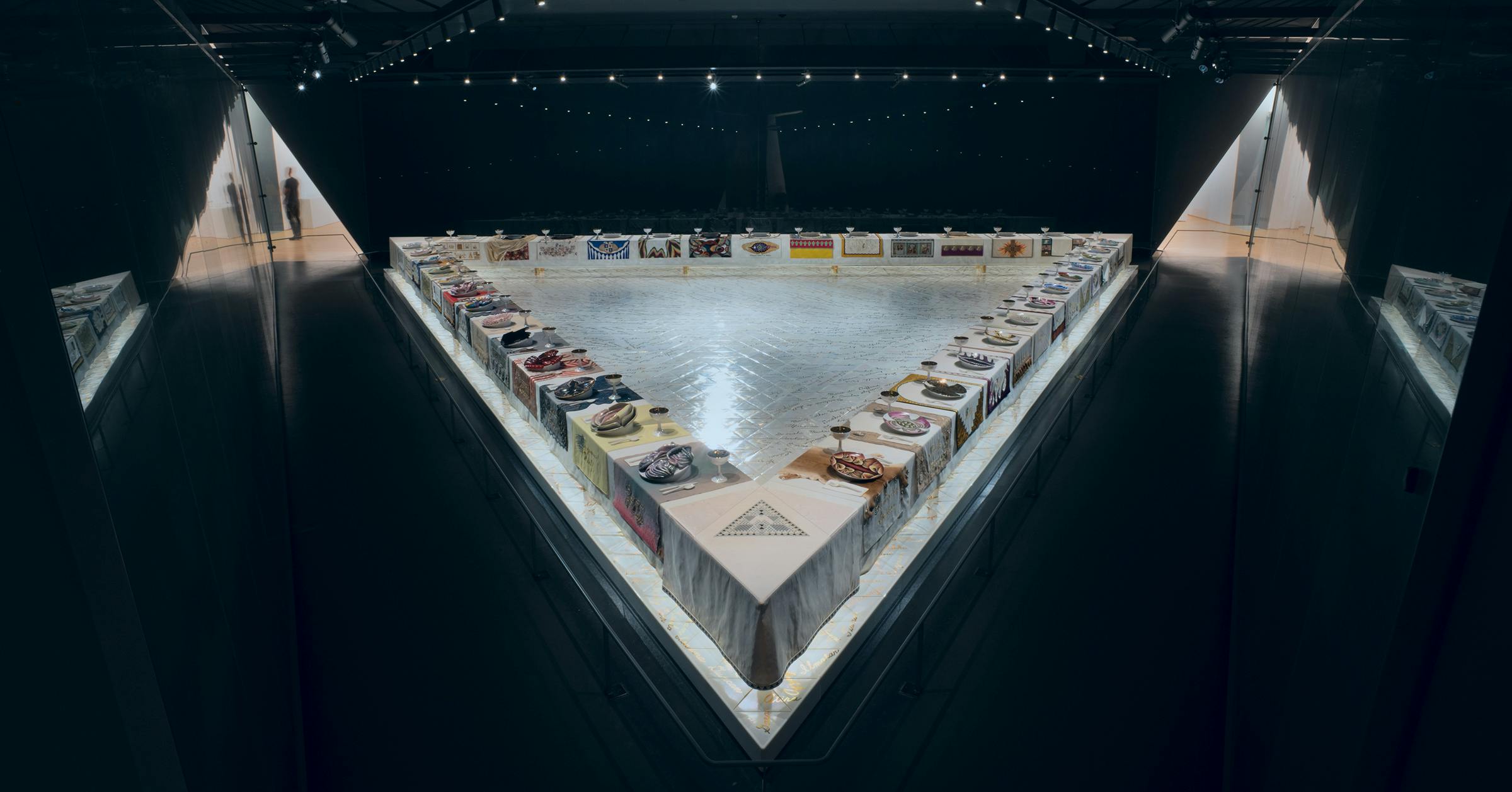 Contemporary Protest Art
Today, not much has changed, we're still making murals, graffiti, music and writings that challenge the status quo, wars, civil rights issues, women's issues, you name it. What has changed is how it's distributed. Social media caused local graffiti and street art instillations to spread across the world like wildfire, giving rise to artists like Banksy, the anonymous and elusive UK based street artists.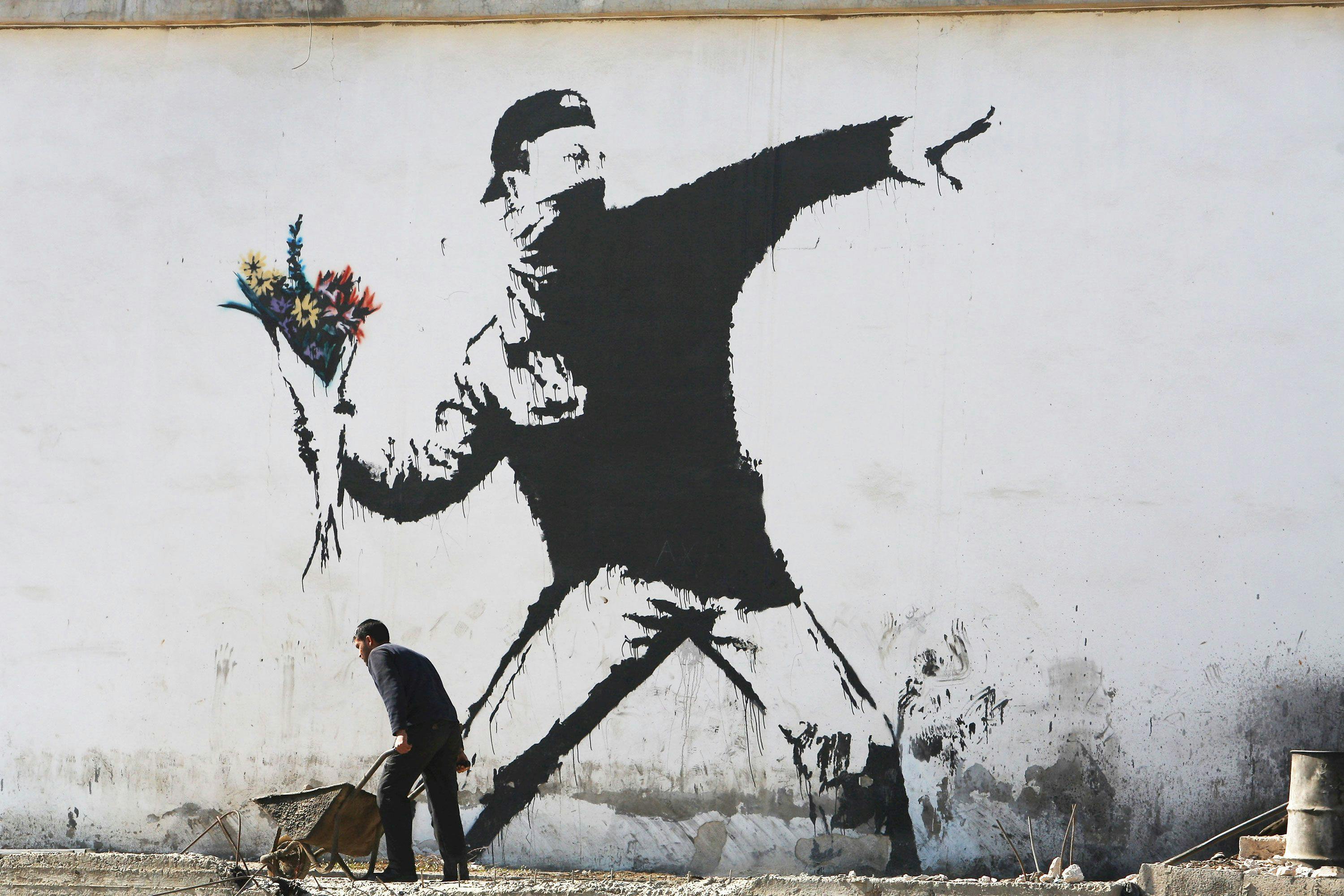 Even the tools to make art have become more accessible, with digital art programs like Procreate loaded up on people's iPhones and iPads. Digital artists with something to say have immediate access to their art-making tools, and the ability to put it into the world immediately, where their work can be shared time and time again across Instagram, Facebook, Twitter and Pinterest. You don't even have to be an artist to make an artistic statement anymore, where we can all adopt a profile frame, or share imagery like the black square that was widely shared in the wake of George Floyd and Breonna Taylor's death. 
As technology has advanced, so has our ability to create widespread cultural movements out of protests; the imagery, words, and sounds we use to bring our messages forward. We can owe our connectedness to the movements of our time to social media, where we are creating icons out of the events that are being shared with us at an ever-increasing rate.